Do you know that you can drastically facilitate your upcoming relocation by purchasing or renting moving equipment? If you didn't know that such tools exist keep reading because we will present to you a large number of removal instruments which you will find to be very helpful.
Moving blankets and pads
Moving blankets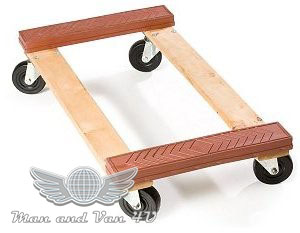 and pads are sold in bundles of twelve or four pieces or as standalone items. They are used to cover objects that have delicate surfaces that tend to damage easily. The price of the blankets and pads depends on several factors:
Production material
Size
Whether they are quilted
Type of bundle

Moving blankets and pads are amongst professional movers favorite equipment because they are easy to use and provide a high level of protection. You can purchase these items from any moving company such as Man and Van 4U.
Removal dollies
Why risk hurting your back by lifting heavy boxes and items when you can use a furniture dolly to move them from your house or office to the moving van. Just like moving blankets and pads, removal dollies can be found in various sizes and are made either from wood or steel (the latters are much more resilient to heavy loads).
Furniture covers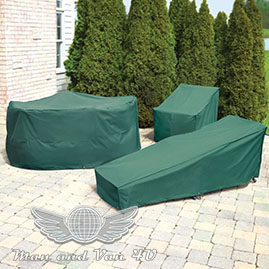 The best way to protect your furnishings from unwanted scratches, dents and marks is to shield them with furniture covers. There are two types of covers on the market, quilted and non-quilted and as you can guess the former type is preferable despite being more expensive. Keep in mind that you can also use furniture covers to keep your furnishings in proper condition while they are in storage. The covers are adjustable in size which means that they can be used on all types of furniture and several different property features such as doors, banisters, railings and etc. You can purchase highly quality furniture covers from Man and Van 4U.
Hand trucks
Hand trucks serve the same purpose as removal dollies with the sole different that they have handles which facilitate the navigation process. They are sold in different sizes and can be used to easily move around heavy and large items such as ovens, couches, refrigerators, bathtubs and so on. Most people prefer hand trucks to dollies because they can be used to climb stairs and are fitted with nose plates which prevent the moved objects from falling over.
Floor runners
These neoprene features don't protect the moved items but the floors of the properties which are the subject of a relocation. They also eliminate the risk of slipping which ultimate means that the possibility for unwanted injuries and drops is 0%. They are sold in various sizes and colours, and buying them won't harm your removal budget as they are quite affordable.
Piano moving kit
Pianos are a nightmare to move as they are oddly shaped and extremely heavy. So, if you own a piano you should definitely get this kit. It comprises of skid boards and straps that will not only ease the lifting but will keep the piano in place and prevent it from swinging. Note that you can use the straps to lift other heavy items as well.