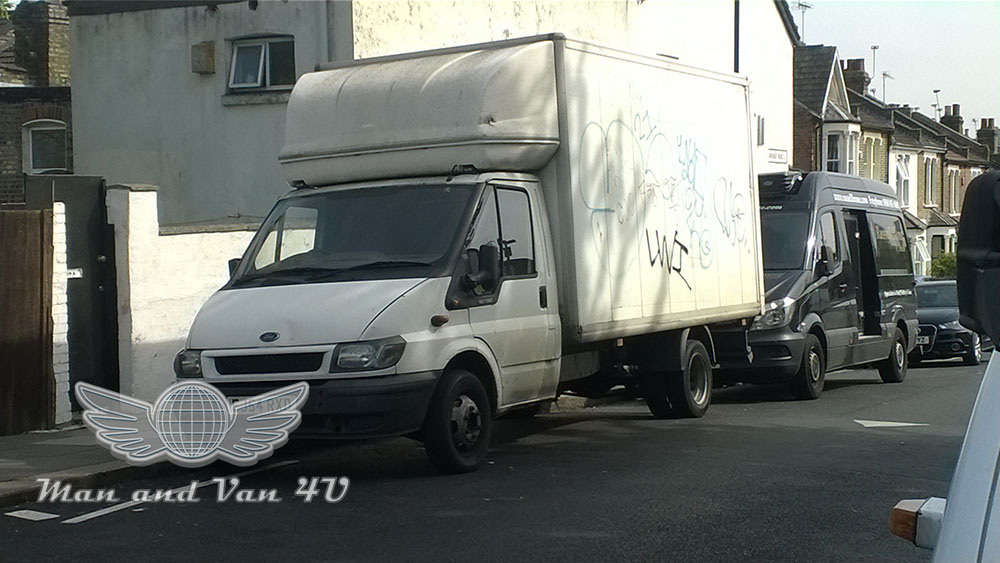 To enjoy a smooth and safe moving home experience, your items will need to be properly loaded and arranged in the moving van. Otherwise, your belongings and furniture may end up broken or damaged beyond repair by the time they are transported to your new house.
Choosing van in the right size
When it comes to moving vans and trucks, size matters. If you get a van that is too small you will be forced to take more than one trips in order to move your possessions or to cram them up in the vehicle. That can greatly increase your moving costs if you are relocating to a more distant area or town. Choosing a van that is too big is also not a good scenario since it will be harder to secure and stabilize your personal items. Also, you will pay a higher price for a space that you will not use. Vans generally come in four main sizes – small, medium-sized, large, extra-large, as well as Luton. If you are not sure which to get, simply contact a licensed man and van company and speak with professional removal consultants.
Use all the available equipment
When looking to hire a moving van, make sure the vehicle is fully equipped. That will not only allow you to quickly put your furniture pieces and belongings in it, but to do that in a risk-free manner. When loading and unloading the truck, make sure you use a moving dolly and a van ramp. Once your personal items are in the van, carefully secure each of them with the available straps and belts. You can also cover your furniture and electrical appliances with safety blankets to prevent them from scratching during the transit process. Check if any of the things you have loaded onto the vehicle are wobbly. If yes, balance them with pads.
Pictured: Moving van equipment
Arranging items on the truck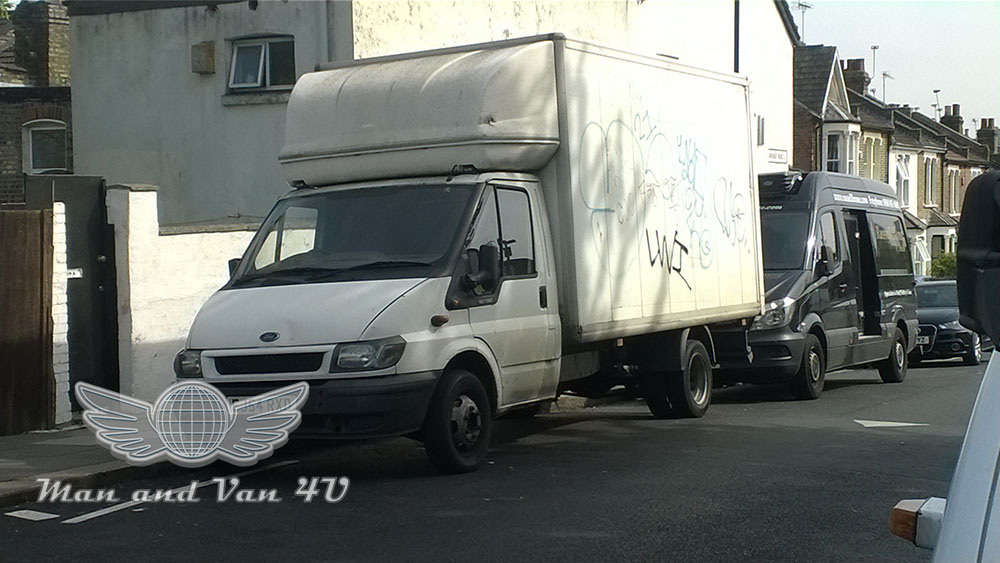 Heavy items should always go at the bottom, while the more light and delicate possessions should be placed on top of everything else. When stacking boxes, start from the front side of the vehicle and move the back of the trailer. If you have furniture that is very heavy and bulky, like a wardrobe, beds, tables, try balancing their weight on the van by placing them to the sides of the trailer. To prevent items from shifting too much, you can secure them with bubble wrap or by placing rolled carpets or sofa cushions between them.
Don't underestimate the preparation process. There are a number of things you should do before you start loading your personal possessions onto the van. The following tips will help you complete this task easily and safely:
Empty all the furniture, especially drawers
Pack and wrap your things in boxes
Disassemble the furniture pieces
Pack cushions separately from upholstery
If all of that sounds like too much work to you, maybe you would be better off booking an insured man with a van and have the pros take care of everything.