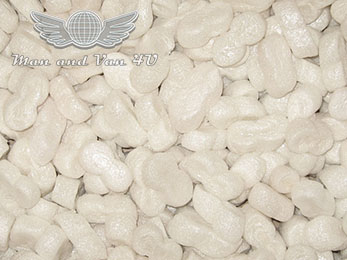 Moving your house is one of the most stressful situations in a person's life. You have so many things to take care of and you simply choose not to think about negative side of your removal, such as issues with packing, belongings get damaged or stolen, the truck doesn't show at all, etc. Whether you like it or not, such things can happen and you should not rule out this option. This is because if, God forbid, something like this happens, you need to be prepared and know what to do to in a particular situation to solve the problem. In order to avoid any unwanted situations, put more effort into organizing and planning your removal so that everything goes according to plan.
Here is a list of possible nightmares of every person that is relocating and suggestions on how to act.
Movers don't show up
After a thorough research, you have found a moving company, booked your move, provided date, location and other necessary information. You have signed the contract and they have confirmed arrival. The moving day has arrived and you have everything packed and ready for loading. However, the agreed time comes and passes and they still do not show up. Your next step is probably contacting them on the phone. After you hear a number of excuses, like the truck broke down, there is a traffic jam, or they have different date, and so on, the only result you will get is a headache. The worst case scenario is that you are the victim to a scam and they took your money and disappeared. Now you have to find another company and spend more money for a last-minute booking. But, in the best case scenario, movers are late and you just need to wait a few hours.
Tip: In order to avoid such situations, make sure you do your homework and do a research to find trustworthy and reliable moving company with reliable moving services, like Monster Man and Van removals. Check for testimonials, get the recommendations and ask around. Don't let the cheap price fool you. Find competent and experienced movers that will ensure safe and smooth removal to your new home.
Your furniture doesn't fit through the doors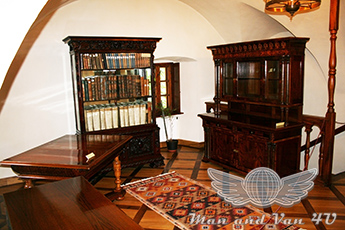 Yes, it can happen that some pieces of furniture don't fit through the doors, stairs, or hallways of your new home. The same thing can happen in your old place as you try to take it out. You will have no other option than to leave it behind, especially if the movers are waiting. If it won't fit in your new place, and you already paid for the transportation, you will be very stressed out. But, you have to do something. You can do the following:
If you can remove the door to get few inches, do it. If this attempt works, you will be just fine.
If you can disassemble furniture, then it is not that bad. But, you will need tools and your tools can be hard to find among all those boxes. Not to mention that you need to be skilled to perform this task. But, at the end, your goal is to get that couch inside and eventually you will make it.
get your furniture inside through the window
If your mover offer this additional service, you are lucky. They are trained to handle such situations. You will have to pay extra but you have no other choice.
If none of these suggestions work, you just need to get rid of your furniture. They are useless if you can't get them inside.
Tip: measure your furniture, measure the space and see if something might not fit through the doors. If you really cannot get them in, then you can sell it, give to a friend or donate to charity.
Moving truck pitfalls
The moment you picture that all your life is inside that moving truck, you instantly start thinking what you would do if something terrible happened to the truck and your stuff. What could go wrong?
You have the wrong size
If you hired a truck of a wrong size and you don't have enough space to put the property in, you are living a nightmare. Not only things might get damaged but you will be forced to hire another vehicle to get everything at the final destination.
Accidents
In case of an accident, such as a traffic accident, fire, theft or something else, you will have to face 2 options: you will lose all belongings or they will get damaged. This is a real horror story!
Tip: make sure you hire right people for such an important task. Make sure the drivers are experienced and that the trucks are in perfect condition.
Damaged goods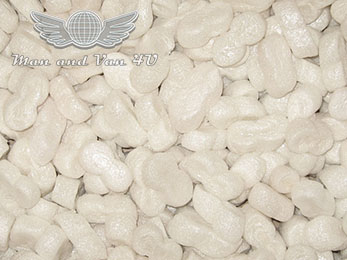 There are two possible reasons for things to get damaged: irregular packing and irregular loading. You can prevent both of these so pay attention when packing and loading. Make sure you pack everything with care. Use bubble wrap, reinforce the bottom of boxes, use protective blankets, etc. Focus on fragile items and make sure you label them so that you know when handling them. When loading, make sure heavier and larger things go first.
Tip: buy additional insurance for valuable goods. Hire professionals who are very experienced in packing and other tasks. If you are packing yourself, make sure you follow instructions in order to avoid unpleasant situations.
Your new place is not ready
There are several reasons why your new place might not be ready when the moving truck arrives. If so, you will be forced to store your belongings in storage. Some of them are:
former residents haven't moved out yet
paperwork is not completed yet
renovations are still in progress
some emergency situation is in progress
there is no water, gas or electricity because you haven't transferred utilities
Which one is the worst? Well, they all are terrible, but if it is your mistake, you will be near a nervous breakdown.
Tip: check your new home and make sure it is ready days before the moving day. Take care of utilities.